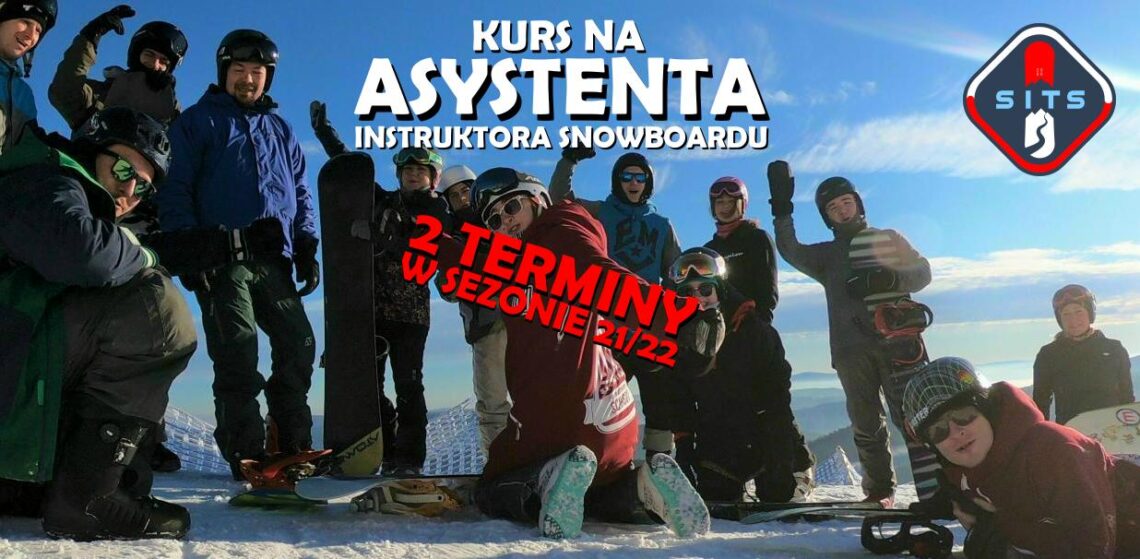 Asystent Instruktora SITS – 2 terminy w sezonie zimowym 21/22
Zapraszamy na Kurs na Asystenta Instruktora Snowboardu SITS
Marzyłeś kiedyś, aby zimę spędzać w górach pracując jako instruktor snowboardu?
Zrób to z nami! Zapisz się na kurs Asystenta Instruktora Snowboardu. Jest to pierwszy stopień szkoleniowy uprawniający do samodzielnej pracy w zakresie nauczania i doskonalenia snowboardu w obrębie szeroko pojętej rekreacji ruchowej. Kurs przeznaczony dla osób zaawansowanych, których umiejętności techniczne potwierdza posiadanie II stopnia sprawności SITS.
Kliknij poniżej i sprawdź jakie uprawnienia nabywasz po kursie i jakie warunki należy spełnić aby do niego przystąpić:
Głównym terenem szkolenia będą stoki Czarna Góra Resort.
Aby się zapisać należy wpłacić zaliczkę w kwocie 500 pln na konto:
87 1090 2327 0000 0001 4340 1204
wpisując swoje imię, nazwisko oraz nazwę kursu w tytule wpłaty.
Pozostała kwota płatna do dnia rozpoczęcia kursu.
Zgłoszenia prosimy przesyłać do końca listopada 2021 r.